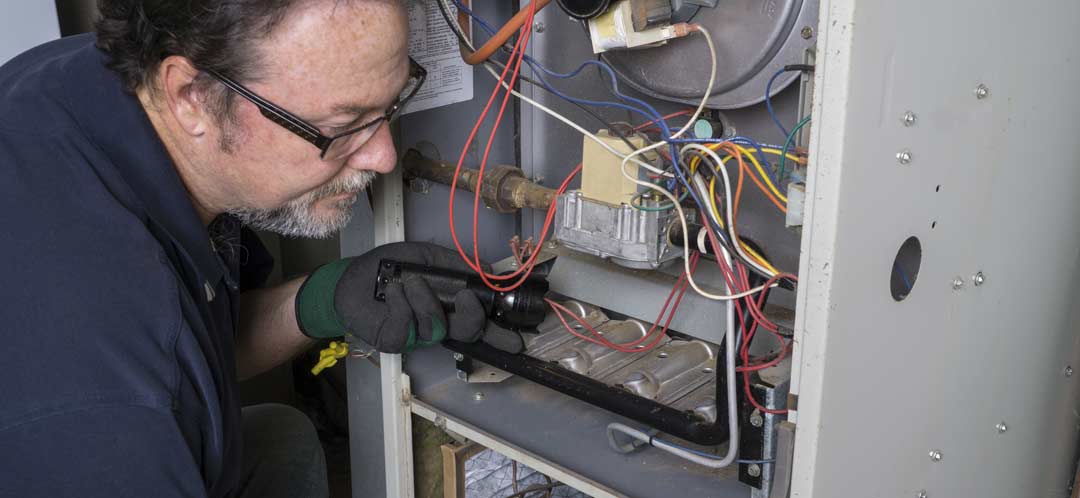 From pilot lights failing to clogged filters to overheating, lots of things can go wrong with the furnace in your home or business. Maybe that's not a problem in the summer, but when it starts to get cold, you're not going to be happy. What if you wake up at two in the morning freezing? Does your current repair service provide 24/7 repairs?
If you're in Cabot, AR, you can call Dickerson A/C & Refrigeration Service. Our licensed technicians are here to solve all your furnace repair problems. We take pride in providing the best repair service, and outstanding customer care. We can fix the following common furnace problems and more:
Dirty filters: If your air filters haven't been properly maintained, your furnace will have to work harder and your limit switch could break.
Wear and tear: With normal use, your furnace will start to have problems from issues with airflow to thermostat not working to overheating.
Electric ignition or pilot control problems: If your furnace has a faulty pilot or ignition, your home or office isn't going to have heat.
Thermostat malfunctions: It could be something as simple as replacing a battery, but if not, you'll need repair service for your furnace's thermostat.
Frequent cycling: Sometimes your furnace might seem stuck in a loop, cycling constantly between "Off" and "On" modes. This could be caused by a malfunctioning thermostat, faulty airflow, or clogged filters.
Too noisy: Any strange noises coming from your furnace indicate there's a need for repair service to your unit.
Not enough heat: Perhaps your furnace is too small for your home or business.
The heat is always on: If the blower is constantly running, it might need to be replaced.
Our skilled, certified technicians provide superior repair services and will cure all your home or commercial heating, air conditioning, and furnace headaches here in Lonoke and Pulaski Counties. You can be confident in our repair services since we're an HVACR Class-A State Licensed Contractor. Furnace breakdowns? Call Dickerson A/C & Refrigeration Service today at 501-843-9525.