The HVAC Experts in Cabot, AR
We know you have options when it comes to your heating, air conditioning, and refrigeration needs. That's why Dickerson Air Conditioning & Refrigeration Service works so hard to be the best in the industry. Between our wide variety of services, including our 24-hour emergency line, and our commitment to only providing top of the line units to our customers, we have a solution to every problem. If you're looking for an HVAC contractor in Cabot, AR, you won't be disappointed with our services or prices. We've been in business for over 20 years and believe that we improve with each appointment.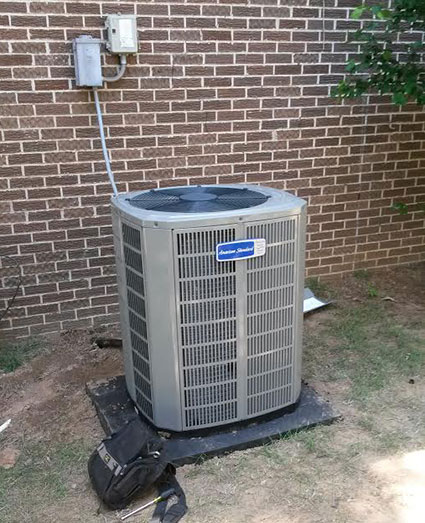 Whether you're looking to make your home environment more comfortable with heating or air conditioning or want to make sure that your family is breathing the cleanest air possible, we can help. We also offer refrigeration services that will ensure your commercial refrigeration equipment is functioning efficiently. For residential or commercial HVAC services, give Dickerson Air Conditioning & Refrigeration Service a call. We're confident that you'll find our unique services and benefits appealing. When it comes to heating repair in Cabot, AR, you won't find a more qualified provider. Here's what sets us apart from the competition:
We've been providing quality service for over 20 years.
We offer a variety of services, including installation, repair, and maintenance.
We're always here for you with an immediate and 24-hour emergency service.
We're proud to have our HVACR Class A state license.
Learn More
Looking for commercial refrigeration service in Cabot, AR or the surrounding areas? Leave your contact information here and we'll be in touch shortly.
Proudly providing heating and air conditioning services for more than 35 years to the following areas, but not limited to,
Austin, AR
Cabot, AR
Conway, AR
Jacksonville, AR
Little Rock, AR
Sherwood, AR
Lonoke County, AR
Pulaski County, AR
North Little Rock, AR
Whisperwood, AR
Hidden Oaks, AR
South Bend, AR
Furlow, AR
Gravel Ridge, AR
Gibson, AR
Sylvania, AR